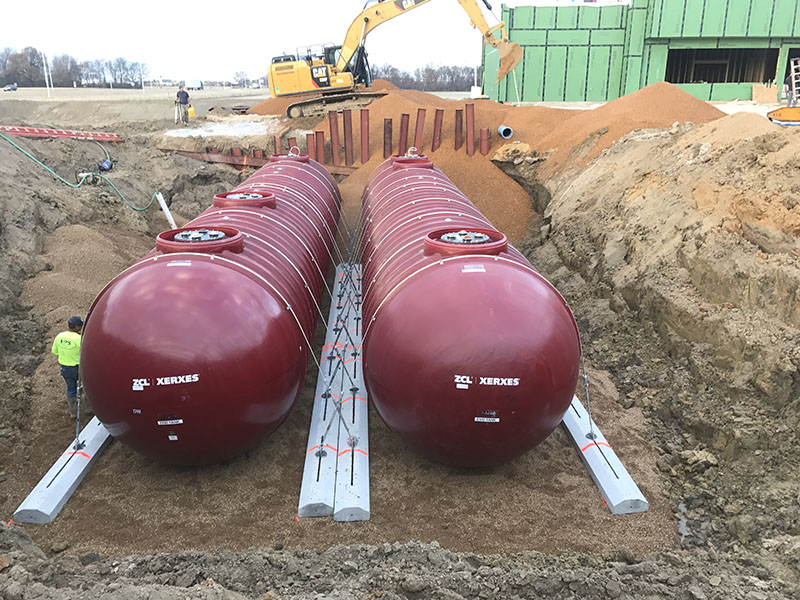 FUEL TANK & CONSUMER PUMP PROJECT MANAGEMENT
We take what CAN be one of the most complicated elements of your construction project and make it as smooth and seamless as possible for you. Our reputation for knowing and going by state and federal regulations helps us streamline what can be a complicated process to help expedite your project.
Whether you are removing tanks for a remodeling project or installing new tanks on a ground-up build our project management services include:
Assessment of the project overall and develop a proposed timeline based on the scope of work
Tank removal protocol outlined by state and federal regulations for remodel projects
All paperwork completed by our office and securing approval documents from the state
Soil samples needed for installation/removal of existing tanks tested and approved by the state -Preparation and installation of new tanks in the ground
New sub-pumps, lines, sumps and all aspects of the piping needed to complete the tank and fueling system installation
Backfilling all of our underground work up to grade
Then managing the installation of all concrete in the underground tank area and the complete parking lot
When your project is ready for the canopy, we then install the fuel dispensers on islands and get everything working ready for your business to reopen to the public.
HOW LONG WILL THE PROCESS TAKE & WHAT DOES THE PROJECT INCLUDE?
As soon as possible, we like to get the project rolling to expedite the overall project.  Every project is different based on existing tanks being replaced or if new tanks are being installed on a "green" site. Generally, here's some of what you can expect, projects vary based on individual circumstances:
If your project exceeds a CLASS 1 removal or installation, we will represent you in navigating the procedures necessary to get the project cleared through state authorities to move your project forward.
We manage tank removal, disposal and getting the sludge or access fuel tanks out of the ground.
We also manage all aspects of the paperwork which is required for managing this aspect of your project.
Tank sizes can vary depending on owner preference from 500 to unlimited capacities. We can do excavation according to tank manufacturers guidelines.
Our years of experience in managing this complicated processes of paperwork, tank removal and new tank installation will ensure your project goes as smooth as possible and gets your store open and ready to do business.