Our History
Since 1978, the Hayes Family has been providing quality construction services for their customers and friends. Paul & Judy Hayes, founders of the company started Hayes & Sons Construction when Pauls' employer who built convenience stores went out of business. Paul's love for construction and relationships with customers plus Judy's office management skills provided the perfect opportunity to start their own company.  Paul had previously worked closely with Q-Mart, a regional convenience store. It was this relationship which helped launch the family business with a contract to build 17 new stores.
Over the years, Pauls sons, Bradley, David and Russell joined the family business helping expand their customer portfolio to include commercial retail, medical services and manufacturing no matter what size the project. While their scope of services has changed their commitment to quality construction and doing things right remains the same.  Hayes & Sons growth has continued, being fueled by building over 500 convenience stores in 8 states for everyone from regional and national chains to single-store operators.
Whether it's new construction or remodeling your facility, Hayes & Sons Construction offers comprehensive services to design, build and help you get your new business open.  Give us a call so we can help make your next project a reality.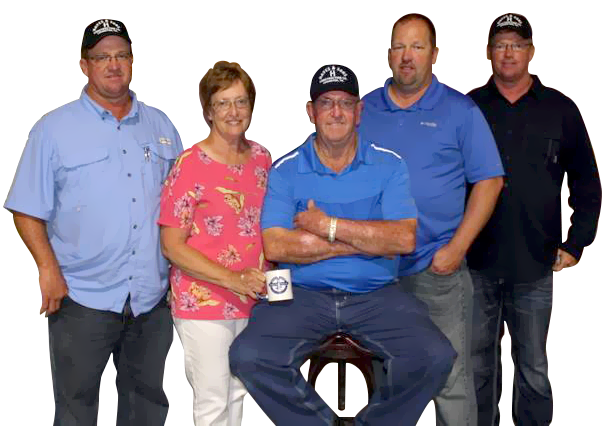 From left to right: David, Judy, Paul, Bradley and Russell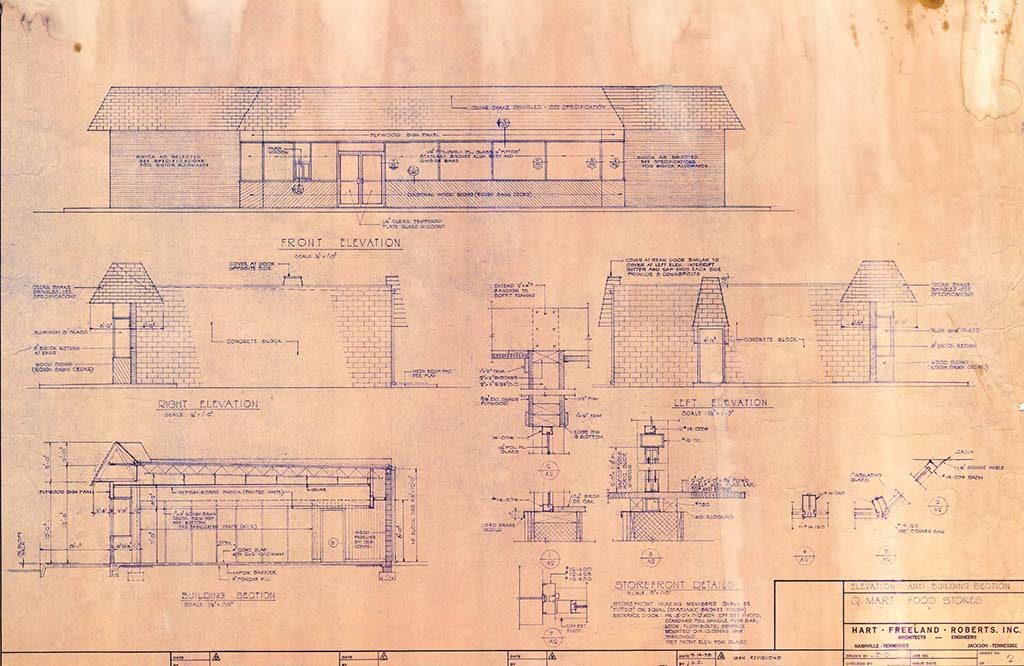 Our First Convenience Store
Pictured are the blueprints of our first convenience store built that helped get our family business started.
First Store Still Open Today 
The first convenience store we built remains open today showing the level of quality construction we've maintained since we started our business in 1978.